Defiant Discord Server
If you like Defiant RPG and would like to connect to other Defiant fans, chat, and find people to play with, join our Discord server!
Defiant Bot

If you would like to play Defiant online using Discord, we've got you covered. To start off, we've got a beta version of our Defiant Bot, a little feature to enhance playing Defiant on Discord. To invite the Bot to your server, simply click on this link: bit.ly/dfnt-bot (you can create new discord servers for free or use your current server if you already have one).
Defiant Bot helps with taking challenges, using the Line and Veil cards, as well as provides a bit of background music, should you need it.
After you invite the bot to your server, you can use commands !startchronicle, !challenge, !line, !veil, !music and !youtube. Give it a try!
Defiant Dice App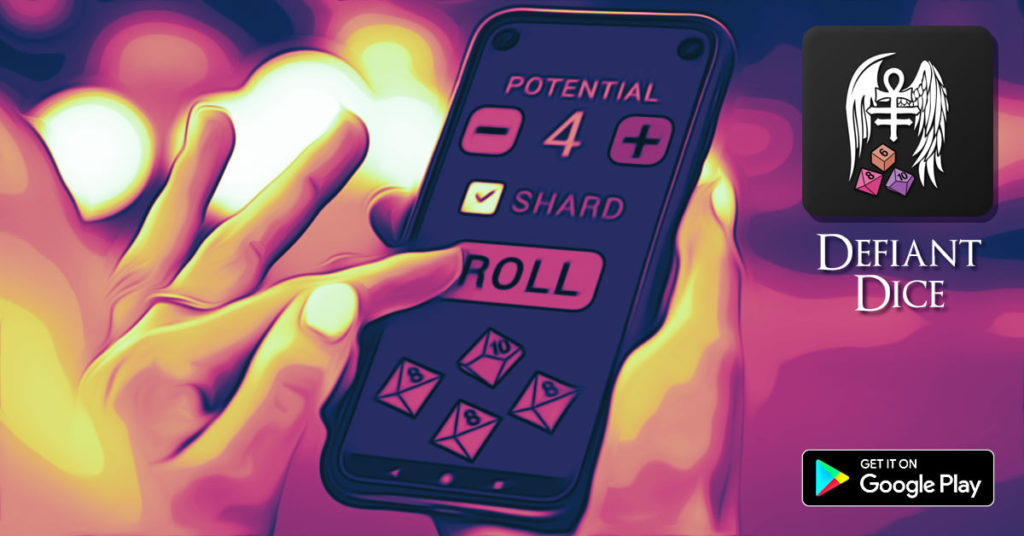 Defiant Dice is an Android App, that can replace the physical dice during your Defiant RPG sessions. It can calculate the dice pool, roll the dice for you, and give you the basic interpretation of the result. Get it here on Google Play: http://shorturl.at/juDVY